This past fall, the Programming Insider readership chimed in on their favorite (and least favorite) new broadcast network shows.
Some notes before we start our countdown:
450 participants took part voting in our survey that was displayed at each web page at our site from Sep. 23-Oct. 16, 2019.

Each participant was not required to vote for every freshman show. With that stated, "All Rise" (CBS) and "Bluff City Law" (NBC) each received the most amount of votes (444). The bottom three shows in amount of votes all air on The CW: Fox's "Bless the Harts" (62), Fox's "Almost Family" (63) and CW's "Batwoman" (104).

We tallied up the final results for each show; online, visitors could rate a program from zero (0) to four (4) with four as the best possible rating; via Twitter, a score of 4 being assigned to "Excellent! Don't miss!", 2.67 to "Good. Worth seeing.", 1.33 to "Okay if desperate to watch something" and zero (0) to "Avoid at all costs."

To mimic the 4.0 grading system dolled out at schools and universities, each show's poll rating was multiplied by 1.18 and received a corresponding grade.

By using the adjusted numbered poll ratings (labeling them as Grade Point Averages or GPAs), the grades were as follows: A+ (4.363 or more), A (4.00-4.363), A- (3.64-3.99), B+ (3.28-3.63), B (2.91-3.27), B- (2.55-2.90), C+ (2.19-2.54), C (1.82-2.18), C- (1.46-1.81), D+ (1.10-1.45), D (0.73-1.09), D- (0.36-0.72), F (0.00-0.35)
Let's begin the countdown:
16. Bless The Harts (Fox): 1.73 GPA (Grade: C-)
Most Popular Rating: "0" and "2" (each 29% of the vote)
Analysis:
For most of the past decade, viewers have not welcomed new arrivals to Fox's Sunday night lineup, animated or not. Not an easy task to exist long amongst mainstays as "The Simpsons", "Family Guy" and "Bob's Burgers". Our annual poll has also reflected this rejection. Last fall, the sitcom "Rel" placed at the bottom of the freshman series survey. This fall, not even the talents of "SNL" alums Kristen Wiig and Maya Rudolph who lend their voices to this animated comedy could lift it out of last place, even though it improved upon the grade of "Rel" (which received a D). Of the 16 new scripted shows this season, "Bless The Harts" received the most "1" (24 percent of its voters chose "1") and "2" ratings as well the lowest percentage of "3" ratings (6 percent) and next-to-last in "4" ratings (11 percent).
15. Sunnyside (NBC): 1.79 GPA (Grade: C-)
Most Popular Rating: "0" (33% of the vote)
Analysis:
Michael Schur has produced and created some of the most well-reviewed comedies on television in recent memory like "Parks and Recreation", "Brooklyn Nine-Nine" and "The Good Place." But even a stellar resumé does not guarantee success for new projects. Case in point: this single-camera comedy starring Kal Penn as a disgraced former councilman who helps a group of immigrants try to become American citizens. It didn't help matters being originally featured in an NBC Thursday lineup that barely registers a blip in the ratings before getting shipped off to the even more obscure NBC.com website in October. "Sunnyside" received the largest percentage of "0" ratings for a freshman show (33.2 percent); the second-largest "1"s (17.9 percent) and lowest "4"s (9.5 percent).
14. Almost Family (Fox): 1.97 GPA (Grade: C)
Most Popular Rating: "0" (28.5% of the vote)
Analysis:
Fox tried to showcase a different type of family drama and had so much faith in it, it was scheduled to lead out of their No. 1 series, "The Masked Singer". But not many bought into the premise of a fertility doctor (Timothy Hutton) who was exposed for having used his own specimen to father over 100 children — especially three young women (Brittany Snow, Emily Osment, Megalyn Echikunwoke) who come together as unique sisters. It's unlikely this show will last after its initial order of episodes. The program scored the second-largest percentage of "2" votes (25.4 percent) of all freshman series.
13. Nancy Drew (CW): 1.975 GPA (Grade: C)
Most Popular Rating: "0" (32% of the vote)
Analysis:
The famous young female sleuth in novels came to series television and exuded the same dark, haunting aura as its lead-in, "Riverdale". "Nancy Drew" didn't impress in this survey, earning the third-largest percentages of each "0" (31.6 percent) and "2" votes (24.1 percent). By retaining about 70 percent of its "Riverdale" lead-in in the Nielsens, however, it's likely to see a second season. After all, it is on the CW, an outlet that didn't cancel a single series last season.
12. Perfect Harmony (NBC): 2.08 GPA (Grade: C)
Most Popular Rating: "0" (30% of the vote)
Analysis:
What may have delayed any sealing of fate for this "comedy" about a struggling church choir newly headed by a disgruntled former Ivy League music professor (Bradley Whitford) is that it didn't falter as bad as fellow Thursday dud "Sunnyside". But being NBC's second lowest-rated series this season and consistently losing 40 percent from its "Superstore" lead-in, "Perfect Harmony" has already been out of tune.
11. mixed-ish (ABC): 2.122 GPA (Grade: C)
Most Popular Rating: "0" (30.6% of the vote)
Analysis:
The comedy that's a prequel to "black-ish" is a "Young Rainbow", of sorts, focusing on the childhood of the character that would grow up to be the working matriarch (portrayed by Tracie Ellis Ross) on its parent show. Despite its underwhelming ranking in this survey, it has delivered similar numbers as "black-ish" and likely to get a second season.
10. Bob Hearts Abishola (CBS): 2.123 GPA (Grade: C)
Most Popular Rating: "0" (30.7% of the vote)
Analysis:
The survey didn't take too kindly to Billy Gardell starring in another relationship sitcom on CBS, but like much other Chuck Lorre fare, it's nearly assured to last past an inaugural season as it has performed modestly well on Monday nights, vastly improving upon its time slot occupant from one year ago, the short-lived dud "Happy Together."
9. Bluff City Law (NBC): 2.14 GPA (Grade: C)
Most Popular Rating: "0" (27% of the vote)
Analysis:
It has been a mixed bag for NBC this fall. They will be the most-watched network on television for the late September-late December period for the first time in 20 years. But it looks as if they'll strike out on all three of their new shows. Although this generic law drama starring Jimmy Smits was regarded as the best graded new NBC series, it still ranks in the bottom half of freshman shows. Production for the series has already been halted, so barring a miracle, cancellation seems all but certain here.
8. All Rise (CBS): 2.23 GPA (Grade: C+)
Most Popular Rating: "0" (25% of the vote)
Analysis:
The new legal drama is right down the middle in this survey in various aspects. Other than ranking exactly at the mid-point of the shows involved, it ranked near the middle of vote percentages for "0" (25 percent), "1" (13.5 percent) and "4" (18.5 percent) ratings. In addition, it had the fourth-highest percentage of "2" ratings (23.4 percent).
7. Prodigal Son (Fox): 2.36 GPA (Grade: C+)
Most Popular Rating: "0" (23.7% of the vote)
Analysis:
Like its time slot competition "All Rise", this detective procedural was positioned in the middle. It ranked at or near 8th place in each of the five available rating options. During premiere week, it drew the highest-rated debut among adults 18-49, prompting the Fox networks to order a full season pickup. Although it has since settled at a lower level in the TV ratings department, expect to see a second season.
6. Emergence (ABC): 2.41 GPA (Grade: C+)
Most Popular Rating: "4" (23.7% of the vote)
Analysis:
The supernatural drama starring Allison Tolman ("Fargo", "Good Girls") got the stamp of approval from the master of horror Stephen King, back in September. The show, known for featuring many oddities, experienced an oddity itself within this survey: it got the sixth-best "4" ratings (23.7 percent) as well as the fourth-largest percentage of "1" ratings (15.4 percent).
5. Stumptown (ABC): 2.59 GPA (Grade: B-)
Most Popular Rating: "4" (26.8% of the vote)
Analysis:
Cobie Smulders returns to star on series television in this detective comedy-drama set in Portland that pleased most those who participated in the survey, receiving the fourth-most "3" (19.6 percent) and "4" (26.8 percent) ratings, and near dead-last in "1"s (just 9.4 percent). The good feedback here, though, has yet to translate into positive TV ratings for the show itself, languishing in ABC's dreaded late Wednesday night slot.
4. Batwoman (CW): 2.72 GPA (Grade: B-)
Most Popular Rating: "4" (32% of the vote)
Analysis:
Yet another superhero drama for the netlet but one that prominently features a lesbian as the lead character in the famed fictional city of Gotham has been a modest success so far. It generated great feedback; receiving the second-largest percentage of "4" ratings (31.7 percent) while near the bottom among the rest of the rating options.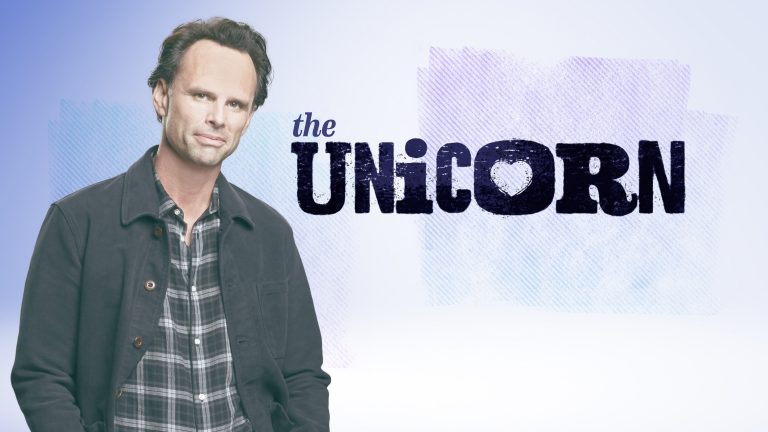 3. The Unicorn (CBS): 2.81 GPA (Grade: B-)
Most Popular Rating: "4" (26.7% of the vote)
Analysis:
Walter Goggins, most known for starring in gritty dramas like "The Shield" and "Justified", ventures into comedy as a widowed father beginning to return to the dating scene with the help of his friends and his two teen daughters. The TV ratings magic has not yet arrived despite getting the primo time slot after "Young Sheldon" but participants in the survey have taken well to this show. It's one of only three shows to receive more than 50 percent of the vote scoring the "3" rating option or better; it led all shows in the survey in "3"s (24.4 percent). Also, it scored the lowest "1"s (8 percent) as well as the lowest combined percentage of "0" and "1" votes (24 percent, from 8 percent and 16 percent, respectively).
2. Carol's Second Act (CBS): 2.82 GPA (Grade: B-)
Most Popular Rating: "4" (28.1% of the vote)
Analysis:
TV critics have not been kind to Patricia Heaton's newest sitcom about a retired teacher and mother to adult children embarking on a new career as a doctor. But our poll takers had a vastly different view, giving it the best grade for a freshman comedy this survey. It was third-best in "4" ratings (28.1 percent), second-best in "3"s (24.2 percent) and the lowest among "0"s (15.2 percent).
1. Evil (CBS): 2.93 GPA (Grade: B)
Most Popular Rating: "4" (35.7% of the vote)
Analysis:
Leave it to Robert and Michelle King, who helmed the long-running critical fave "The Good Wife" and its current streaming spinoff "The Good Fight", to produce another highly-lauded drama for CBS. The extremely engaging horror series centers on a skeptical psychologist (Katja Herbers) who teams up with a priest-in-training (Mike Colter) and a contractor (Aasif Mandvi) to investigate potentially supernatural cases for the church. Michael Emerson, with notable roles from "Lost" and "Person of Interest", shines as the show's main antagonist. Already ordered for a second season, "Evil" was the only freshman series to receive an average grade better than a "B-". It earned the largest percentage of "4" votes (35.7 percent) in the survey; also, the third-biggest "3"s (21.7 percent) and at or near the bottom of the lower rating options: "0" (17.6 percent, 14th), "1" (10 percent, 13th), and "2" (10.9 percent, last).