Television
There were three classic sitcom premieres, all on CBS: "Father Knows Best" in 1954, which was based on the radio series of the same name; "The Andy Griffith Show" in 1960; and "The Dick Van Dyke Show" in 1961. "Father Knows Best" aired on all Big 3 networks at one point…Game show "Knockout", hosted by Arte Johnson, opened on NBC in daytime in 1977. It succeeded Monty Hall's short-lived "It's Anybody's Guess", and it ran until April 21, 1978. Also debuting was game show "To Say the Least, which was hosted by Tom Kennedy and aired for just one season as well.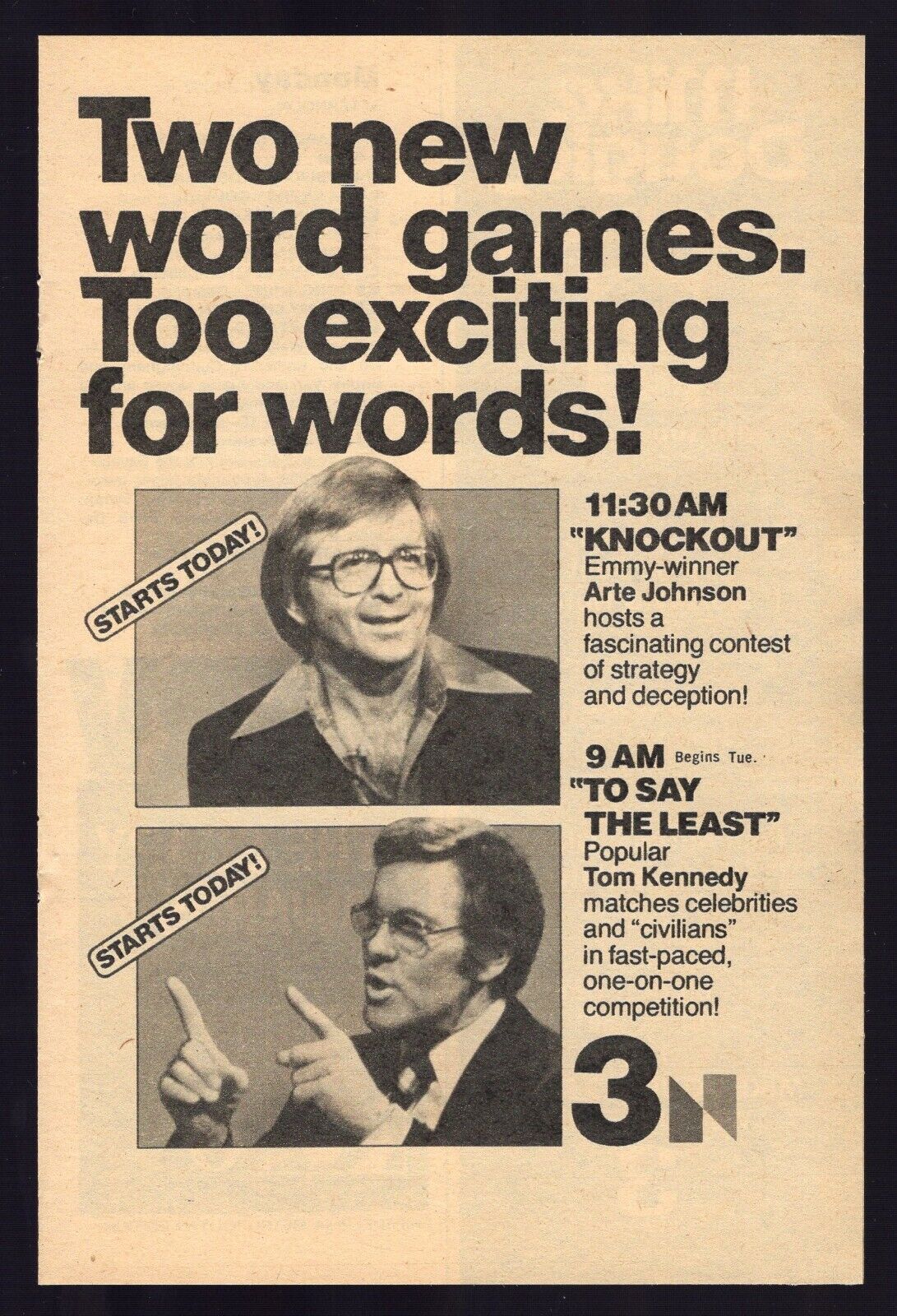 In 1976, "Quincy, ME," starring Jack Klugman, launched as one of the four rotating series on "The NBC Sunday Mystery Movie." After four 90-minute movie format broadcasts, "Quincy, ME" was upgraded to a weekly one-hour series in the fall of 1977…Detective drama "Scarecrow and Mrs. King" starring Kate Jackson and Bruce Boxleitner debuted on CBS in 1983. It ran for four seasons…Family comedy "Charles in Charge" starring Scott Baio and Willie Aames debuted on CBS in 1984. Although it was canceled after one season, it was retooled (with Nicole Eggert joining the cast) and brought back (with Baio and Aames returning) in first-run syndication beginning in January 1987, where it ran for an additional four seasons…Science fiction action drama "Dark Angel", co-created by James Cameron ("The Terminator", "Aliens"), premiered on Fox in 2000. Despite its brief two-season run, it propelled Jessica Alba — from her role as a genetically-enhanced super soldier — into stardom …Family sitcom "According to Jim" starring Jim Belushi, Courtney Thorne-Smith, Kimberly Williams and Larry Joe Campbell debuted on ABC in 2001. It ran for eight seasons…Two hit ABC series launched in 2004: dramedy "Desperate Housewives" and "The Practice" spin-off "Boston Legal"…High school football drama "Friday Night Lights", based on the book and feature film of the same name, debuted on NBC in 2006. It ran for five seasons; its latter three co-produced by DirecTV. Its stars Kyle Chandler and Connie Britton were both nominated for Emmy awards during its run, with Chandler winning in 2011 for his role as Coach Eric Taylor…Offbeat comedy-drama "Pushing Daisies" starring Lee Pace, Anna Friel and Kristin Chenoweth debuted on ABC in 2007. It aired for two seasons…"The Vampire Diaries" spin-off "The Originals" starring Joseph Morgan and Daniel Gillies debuted on The CW in 2013. It ran for five seasons…Also in 2013 was the launch of CBS sitcom "The Millers" starring Will Arnett and Margo Martindale. Sean Hayes joined the cast in season two, but the series got canceled shortly following Hayes' arrival.
Movies
"The Maltese Falcon", John Huston's adaptation of Dashiell Hammett's 1930 novel, opened in theaters in 1941. It starred Humphrey Bogart as private investigator Sam Spade and Mary Astor as his femme fatale client.
News
A jury found O.J. Simpson not guilty of murdering his ex-wife Nicole Brown Simpson and her friend Ronald Goldman…A white tiger used in their Las Vegas illusion act attacked Roy Horn of the duo "Siegfried & Roy" during a performance in 2003, leaving him partially paralyzed.
Celebrity Birthdays
Singer Chubby Checker is 81; actor Alan Rachins ("Dharma & Greg") is 80; singer-guitarist Lindsay Buckingham is 73; actor-singer Jack Wagner ("Melrose Place") is 63; actor-comedian Greg Proops ("Whose Line Is It Anyway?") is 63; Motley Crue drummer Tommy Lee is 60; singer Gwen Stefani is 53; actress Janel Maloney ("The West Wing") is 53; Backstreet Boys singer Kevin Richardson is 51; "Party of Five" star Neve Campbell is 49; acres Keiko Agena ("Gilmore Girls") is 49; actress Lena Headey ("Gams of Thrones") is 49; singer India.Arie is 47; rapper Talib Kweli is 47; actor Seann William Scott ("American Pie") is 46; actress Shannyn Sossamon ("Moonlight") is 44; actress Tessa Thompson ("Westworld") is 39; actor Christopher Marquette ("Barry") is 38; singer-actress Ashlee Simpson is 38; rapper A$AP Rocky is 34; actress Alicia Vikander ("Ex Machina") is 34; actor Noah Schnapp ("Stranger Things") is 18.
Did You Know?
"The Andy Griffith Show" is one of three TV series historically to top the ratings in its final season. The other two are "I Love Lucy" and "Seinfeld"…The other three series in the "NBC Mystery Movie" rotation the season "Quincy, ME" aired in that format were "Columbo," "McCloud" and "McMillan" (which, minus Susan Saint James, had its titled shortened from "McMillan and Wife").